1 Comment
25 January 2022 |
Tom

After Britain left the European Union, the trade deal that was struck that means that trade continues, as we have become accustomed, without additional tariffs and duties - however there are significant changes to the VAT situation for exports from Britain to the EU.
28 September 2021 | Tom

PayPal Pay in 3 is now available at MDS - easily split your purchase in to 3 payments with no interest or additional charges - use the PayPal Checkout and then select the Pay in 3 option within your PayPal account (subject to status and minimum purchase of £30).
26 July 2021 | Tom

The Covid situation has caused enough economic disruption worldwide already; now we are seeing a shortage of containers and huge rises in global shipping costs caused by the pandemic. Unfortunately this is now leading to significant cost prices rises and we are going to have to increase some prices.
20 July 2021 | Tom

MDS Battery Limited have been ISO9001 registered since 1997 for the assembly and supply of battery packs and we are proud to say that our certification has been recently assessed and approved for a further 3 years.
4 January 2021 | Tom

Although the the Brexit transition period has ended with a trade deal between Britain and the European Union meaning there will be no tariffs for trade with the EU, there will be still be significant changes to the VAT situation.
21 May 2020 | Tom

MDS now offer a Click & Collect service for customers based locally - collection is available from our North London warehouse. Our sales counter is now closed.
20 October 2017 | Tom

At MDS Battery we are committed as a producer and a distributor to help our customers recycle waste batteries and electrical items in accordance with The Waste Electrical and Electronic Equipment Regulations (2006 No 3289) The WEEE Directive.
7 September 2017 | Tom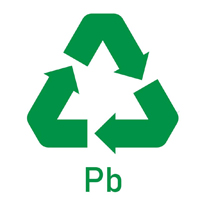 Information on recycling your old batteries - which types of batteries can you recycle, what your options are, how you can help the environment and the battery recycling services that we can offer at MDS.