Wednesday, 25 October 2017 | Mike

After replacing the batteries in an APC UPS, you may find that the UPS still indicates that the batteries need replacing; the solution is to carry out a run-time recalibration - here's how.
Friday, 22 September 2017 | Tom

As the sole UK importer for CSB Battery, we can offer you excellent choice, pricing and availability for replacement UPS battery kits - here's a few good reasons to choose an MDS replacement battery kit for your UPS.
Thursday, 7 September 2017 | Tom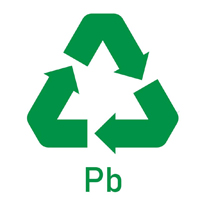 Information on recycling your old batteries - which types of batteries can you recycle, what your options are, how you can help the environment and the battery recycling services that we can offer at MDS.
3 Comments
Wednesday, 5 July 2017

We are sometimes asked about the lack of CE marking on CSB's range of industrial batteries and whether this is actually required; we have clarified this with CSB and the answer is that CE testing is not relevant for their batteries.